Yes, it is Robert Downey, Jr.! He is back! For good?! I really hope so. I have not heard of him really before this movie- The IronMan. The last time I saw him was when he portrayed the role of a psychologist at Ally McBeal. Correct me if I am wrong, huh! I really could not remember but he was one of the reasons before that kept me watching Ally McBeal besides that I wanted to become a lawyer before. Come to think of it, was that a decade ago?
The actor's life has been quite eventful. Some are fiction, some are truthful. What is important right now is his new chance and he made it to the limelight again through his new film- Ironman. It got good reviews as they say. I have not read those praises but I am lucky to have watched the film already. I can say that it is good. It is not over, re: the blastings. It is just right. It gave me a glimpse of a more advanced world and love for computers and the wonders that it can do. The movie also got a humor. Yes, I was one of those more expressive movie watchers in the theater! Not only romance can be seen there but true love.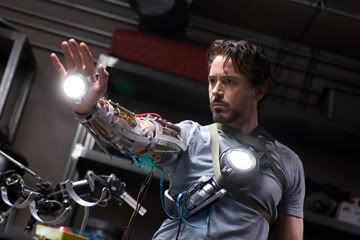 I do not like to spoil the excitement of those who are yet to watch the film. Me, I will have to find the DVD copy and watch it over and over again.